About Fantasy T-Girls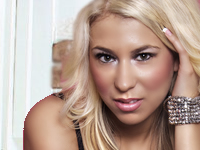 Fantasy T-Girls is a social networking site for people interested in the transgender community. You're not required to be transgender to join this social network. People from all walks of life are involved in this online community. We're all-inclusive and discuss everything from dating to support efforts in our chat rooms. If you're a straight man looking for a transgender woman tot ake on a date, you're more than welcome to join in on the conversation and look around. If you're a transgender individual looking for others in the same position as you to discuss support options and link together in a strong community, this is the place for you. It doesn't matter what you're looking for, you'll find it here.
What To Expect
Sometimes it can be a little anxiety-provoking to join a new community, even if it is online. There are multiple moderators put in place, selected by the Admin to make sure everything goes smoothly and there are as few confrontations as possible. It's rare but has happened. If something happens that makes the environment feel hostile, please contact a moderator and report the incident. We take reports seriously and will make sure something is done to alleviate the situation.
With that being said, let's move on to the fun stuff, shall we? There are currently thousands of people chatting on our network and making friends. Each person here has their own specific reason to be here. More often than not, they're here to support the community or to get support from the communtiy. A lot of times there are people who are looking for love or just looking for a good night. Those people are easy to spot and if that is something you're interested in, you'll be able to find a great personality match here.
Finally, expect to find many people who think and feel the same way you do and are looking for conversation with other great people. Come on in and say hi to your new friends!
The Fantasy T-Girl Team
We're a team of people dedicated to supporting the transgender community. We understand how difficult it can be to find a decent date. Whether you're looking for your very own fantasy girl or you're a fantasy girl looking for her knight in shining armor, you'll be very comfortable in this melting pot of amazing strangers looking to connect on one level or another. Our moderators are at the front and center of the operation. Our administrators are behind the scenes taking care of the chat room servers so your experience is the absolute best it can be.
Check out these pages with more information: