Fantasy T-Girls – Social Networking for the Trans Community
Everyone is welcome! Membership is open to all regardless of your gender identity or sexual orientation. Our free transgender social network membership is open to pre-op, post-op or non-op, MtF, FtM, transsexuals, transvestites, shemales, androgynous, intersex, male, female, gender queer, tranny, gay, lesbian, straight, pansexual, metrosexual, asexual, bisexual, questioning, significant others, admirers, friends or any who self-identify as gender variant or transgender.  Did we cover all the bases? Come on in and make some great new friends!
Join Now Meet Local T-Girls & Friends!
You'll never have to pay anything to be a member. All we ask is that you abide by our simple rules — and just get involved and have fun! You'll meet new t-girl friends, significant others, admirers and community friends. Come on in, let your hair down and enjoy just being you. Let us get to know you! Make yourself a profile and then personalize it by adding your photo and adding profile information to tell other members as little or as much about yourself as you choose. Search for t-girls and community friends from your area, or beyond, to make exciting new friends. Join or create special interest groups and post messages in the group forums. Most of all… just relax and have fun with our members. You're among friends here.
NEW LIVE TRANS CHAT!
---
Free T-Girl Chat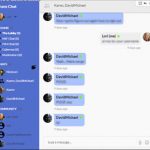 We have thousands of transgender community members and friends. Transgender chat is a great way to explore your place in the transgender community. Come join us in a safe, welcoming environment and meet new friends!
We don't have a lot of chat rules but we need a few to be sure the chat flows smoothly. Please read through the chat rules and make sure you follow them. Join the conversations and get to know everyone. There are some great transgender folks and community friends who will be happy to chat with you.
Just look at the bottom right of any page on this site to join our transgender chat at any time while you're browsing.
TG Chat – You Must Agree To The Rules Stated Below
TG Chat Rules: The t-girl chat room is frequently monitored by moderators who may or may not identify themselves as staff members. You must abide by their instructions at all times. We try not to be overbearing but some simple rules are needed to ensure a sense of safety and a free flow of live chat.
1. You must be 18 years of age or older.
2. Do not create a username that is offensive, sexually graphic or indicating youth or an interest in minors.
3. No abusive or profane language, flaming or personal attacks against others. No religious or political discussion. Please keep it civil.
4. Do not advocate any type of illegal activity.
5. No unwelcome private messaging – Ask first.
6. No scrolling text, excessive audio emoticons or other disruptive activity.
7. Do not drop web addresses or links of any kind in any room.
8. You must be in a room at all times.
9. Disrespect of Moderators will not be tolerated.
10. We may restrict or ban anyone who creates a disturbance of any type. We're very friendly, so please just be nice!
---
Profiles – Photos – Live Chat – Member Videos —  Private Messages — Dating
Site Rules
Must be at least 18 years of age No Obscenity or Unlawful Activity No Spam, Scams or Advertising No Offensive or Disruptive Behavior No Racism, Bigotry or Abusiveness Must Comply with Moderator Requests Must agree to our complete TERMS OF USE This is a fun and friendly place so please play nicely.  So what can you do here? We hope you'll get involved and help make this an active, fun-filled t-girl social network. You can join for free and create a profile, upload photos and share as much information about yourself as you feel comfortable sharing. You can also browse our members by clicking the "members" button or entering a location in the search box at the upper right of this page. See what's going on at a glance by clicking the "Activity" button. You can browse the activity feed, much like you would see in Facebook. We even have a "Like" button so you can give props to other members. Anything you post in your activity feed will automatically post to the activity page. We have a very active chat room here. It's a third-party chat room operated by a friend. You can sign in as a guest without registering, or you can register a new TV/TS & Friends chat account. It's a lot of fun in there, but just be sure to read their rules to be sure you have a safe and fun chat experience. We feature dating profiles from our sponsor TrannyConnections.com and you can download my free T-Girl Dating Guide, originally written for male admirers. I hope to help trans women and admirers find mutually beneficial dating relationships. Our special interest groups have attached forums for discussion of topics of interest. Feel free to start a group of your own. Invite your friends to join and be sure to sign in occasionally to help stimulate the forum posts. Finally, you can exchange private messages with other members. Chat back and forth in privacy without releasing your personal information, at least until you feel comfortable doing so.
FantasyTgirls.com is proud to host the "Hottest of the Hot"
The Hottest of the Hot features members of the transgender community from all over the world and internet. Not only do you get to see their hot member photo, but you get links to their profile here at FantasyTgirls.com and any of their other social networking sites they choose to disclose. If you would like to be a featured member on the Hottest of the Hot, simply click the tab at the top of the page for instructions on how to do so.   I'm glad you found us here at FantasyTGirls.com! There are so many members you are bound to find someone in your area to start up a conversation. The best part is that you can branch out to other tgirls, shemales, transsexuals, and admirers for all over the world too. Who knows, next time you want to go backpacking in France maybe you will stay with someone you met on this site. Talk about tgirl fantasies! If you are new to the transgender scene you may know want to check out a few of these sites from Amber Lynn, a tgirl dating coach. At her site www.tggirlfriends.com you can download a copy of her free tgirl dating guide. She is also active on the Internet doing videos and social networking, here are some of her other pages: ww.facebook.com, www.twitter.com and www.youtube.com. Fantasy T-Girls is is an ongoing online project. With a need for a friendly (and free) social networking site for our own transgender community and friends, this site will continue to grow and become one of the top tgirl hangouts on the web. Most of the social networking site don't offer much opportunity for social interaction. Many of the sites charge a membership fee and that's fine — it's just that I know how tight money can be. A girl needs some cash for clothes! We will NEVER charge for membership here. We may place sponsor ads of interest to the transgender community, but you're under no obligation to purchase anything, and you'll never receive spam e-mail messages from us.
---
PRIVACY WARNING: FantasyTGirls.com social network is accessible by the public. You are urged to exercise common sense caution and avoid posting any personally identifiable information. Likewise, you are urged to use caution when arranging to meet anyone from your online activities. Don't post anything you wouldn't want the world to know such as your full name, phone number, home address, IM screen names or other specific information about you. Please report any suspicious activities to an administrator immediately. Be safe and have fun!
I know some of you want to get some "personal time" in every once and a while, so I figured I would help you out.Shemale Yankers XXX is a site full of all the material you might desire. Fantasytgirls.com has had members for quite a while and we have made close connections with many people of all genders from all across the world. It is a great treat to have such a good connection with the transgender community online as well as offline. If you would like to add us on Google+ we would love to have you click the +1 button where ever you see it on our sites. To keep this community strong our members should help spread the word. I hope you take a passion in being here as much as we do. See you in the forums!